One of the best party destinations in India, Goa is treated as the party capital due to its laid-back vibes and chill atmosphere. While you are planning to take a trip to Goa, you must consider the attire that you will be wearing there. The Goa clothing style is different for both men and women, and to feel the vibe of the place, the right pair of clothes really make a difference. But not everyone is aware of attire, and this is why some people pack those clothes that do not go with the overall atmosphere of the place.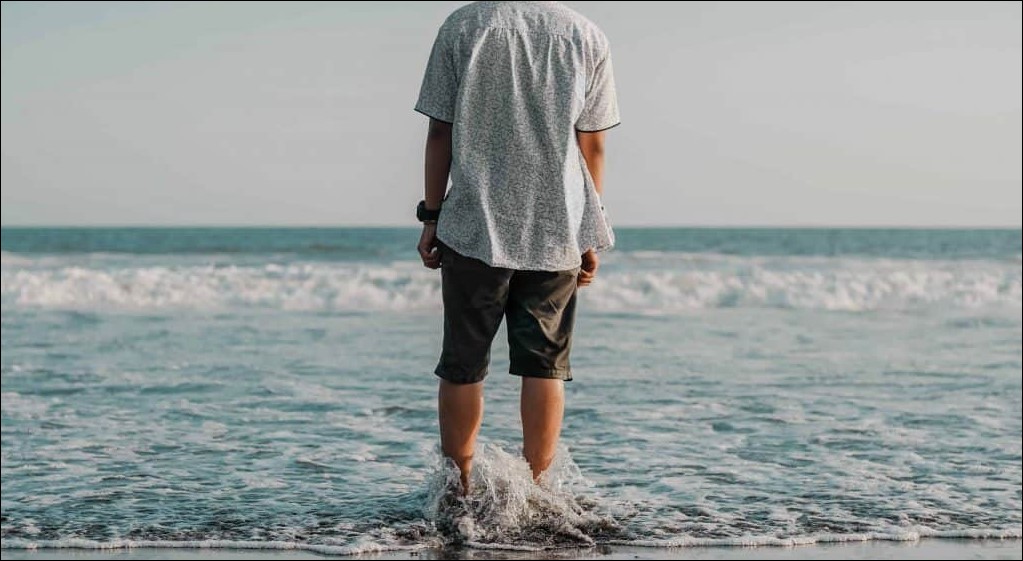 People visit Goa to party and chill at the beachside. However, there are so many things and spots that a person can visit during his/her visit to the place. There are several clubs, outdoor parties, beaches, tourist spots, and historical places that one can visit in Goa. For every occasion, there is a different style of attire that goes well with the particular venue. So, for those who are not really aware of the Goa clothing style, we have brought some cool Goa clothing styles for men to pack for the next trip.
Goa Clothing Style For Men
Vests & Bermudas: If you wish to chill at the beach, stroll around or enjoy a beach party in goa, then the striped vests and the attractive Bermudas will do the work for you. You can add some beach gear like classy aviators or wrist bands to add more charm to your look. It is one of the best looks any boy or man can pull off really easily.
Cotton Printed Tees: Goa is known for its vibrant life and the printed are something that blends really well while you are in Goa. T-shirt for goa trip is evergreen stuff that can be used anywhere and they go really well with the Bermudas, jeans lower, or pants. There are plenty of styling choices if you have well-printed tees in your suitcase. Also, while visiting anywhere these tees will be the best option to keep you cool and stylish.
Open Shirts: Open shirts could be a good choice for men or boys who do not wish to put a lot of effort into getting ready. Goa is one such place where you can wear an open shirt with good shorts and you can enjoy yourself at the beach. Also, if you are a fitness buff and you are a nice chiseled body, it is definitely a good place and a good outfit to show off your abs in public. Maybe goa beach shirts are a little confusing to choose but you can always go with the linen shirts.
Only Shorts: Without any hesitation, you can say that this is one of the most common outfits for men and boys who visit Goa. The place allows you to be free and you can just roam around in good attractive looking shorts the whole day. Furthermore, there is no such confusion about selecting the matching outfits as a single pair of shorts will do the work for you. So, buy some good goa shorts for men if you are going to Goa for vacation.
Polo T-shirts/Shorts: Polo T-shirts are something that is perfect for every place that you are going to visit in Goa. To make it one of the appealing goa outfits for men try fusing it with Shorts that give you the beach vibes. Of course, you can wear a polo with trousers and jeans as well, but if you are on the beach it is better you get into the zone and wear shorts.
Shirt/Striped Trousers: Of course, if you are visiting Goa, you are going to clubs, casinos, and some tourist spots as well. Now there are people who can roam around in shorts but if you want to look a little classic, we would suggest you to but some classic goa shirts for men and pair them up with good stripe trousers. The combination is good if you are a person who likes to maintain class and style and stand out anywhere you go. The striped trousers will however add some vibes to the place but go well with solid colored shirts.
Denim Jacket/Chinos: Light denim jackets along with a black or white t-shirt and chinos make perfect clothes to wear in Goa in December when it's the time you should be looking really good. December and January is the peak time when Goa receives the highest number of visitors from all over the world. So, it is good if you pack a good denim jacket with a good pair of chinos and tees. Also, you can wear them while you are going out to parties in clubs, or going sightseeing.
Now, we have covered almost every goa dress for boys or men but there is still something that you must need which are the bottom wears. Of course, you are going for a vacation in Goa, but at some point of day or night, you are going to take a rest and for that, you need comfortable clothes. Apart from that, you need comfortable footwear to wear in Goa that you can wear with most of the clothes. Apart from that, you need some accessories like lotion, sunglasses, hats/caps, or anything that goes with your outfit to make it appealing.
Frequently Asked Questions
Q1: What is the best time to visit Goa for vacation?
Usually, Goa is packed during December and January which is why November and the time between February to May is the best time to visit Goa.
Q2: What are the accessories you should pack for the Goa trip?
For a vacation in Goa, you must take things like a hat, sunglasses, shorts, swimsuits, sunscreen, umbrella, lip balms, rubber footwear, and medical kits.
Q3: What kind of footwear is best for Goa?
If you are visiting Goa, then you must rely on footwear like sandals, Hawai flip flops, crocs, and floaters.